Estimated Reading Time:
3
Minutes
This post was originally published on December 16, 2016
The latest update to this post was made 5 years ago.
Windows 10 Default Printer Feature

You are on page 1/2.
Starting with Windows 10, release 1511, there is a new feature called "Let Windows Manage My Default Printer".  This setting allows Windows to make the last printer you printed to your default from that point on.  This feature is ENABLED by default.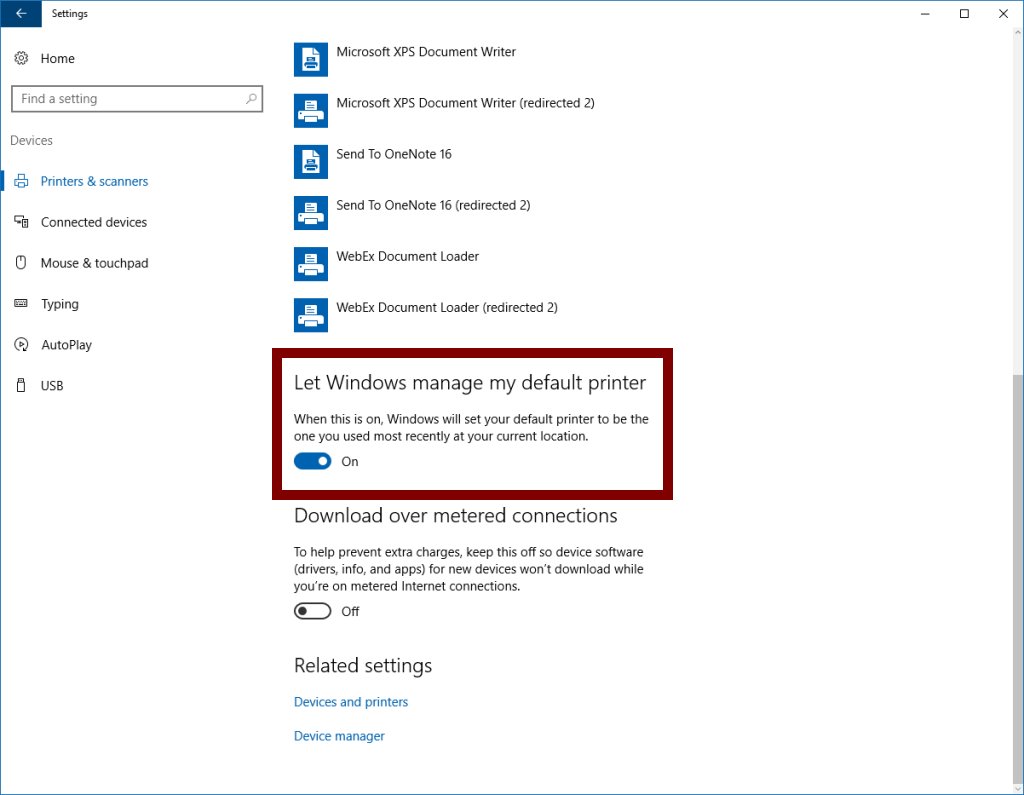 Image : Settings/Devices, Windows 10 v1607
(Click Image For Larger View)
View this setting under START -> SETTINGS -> DEVICES, scroll down to "Let Windows Manage My Default Printer".
For those of us in a corporate environment with multiple printers: black and white, color, check printers, etc.  This can be a real issue.  Imagine running a check, Windows sets your default printer to the check printer…  Then you print an email, without even thinking about it and … where does that email print job go?  You guessed it, right on top of a company check!  This is a FAIL!  On domain joined computers, I feel this should be defaulted to DISABLED…  But, I'm not Microsoft…  I do need a solution though, to make Windows 10 release 1511 and higher act like every other version of Windows since the dawning of time…
I have found a working solution and outline it on the next page.

You are on page 1/2.