Estimated Reading Time:
5
Minutes
This post was originally published on March 6, 2023
The latest update to this post was made 6 months ago.
Spring Break Family Style
Spring break is a holiday period in spring, typically occurring in March or April. It is mostly observed in universities, colleges and K-12 throughout the United States, Canada and other countries, but families can also participate in spring break.  After all, everyone needs a break!
Activities
Activities during Spring Break often involve travel to various destinations such as beaches, amusement parks or resorts with friends or family members. For those unable to travel due to financial constraints, there are many local activities available such as attending music festivals, going shopping or visiting nearby attractions.  Additionally, students can also take advantage of this opportunity by completing assignments due after the break which could help them reach their academic goals for the year ahead.
Planning
For most schools, spring break planning begins months in advance. Administrators typically consider the length of time needed for teachers to plan lesson plans and for students to catch up on assignments. They also look at holidays and other events that could interfere with a school's scheduled break. Generally, spring breaks last one week or two weeks depending on the school's needs and policies.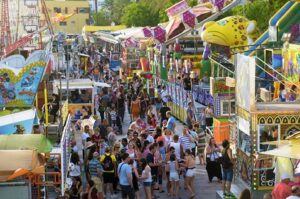 The Beach
The warm air of the beach during spring break can bring a lot of joy to those who need some sun after months of cold weather. There is nothing quite like spending the day splashing around in the water, playing games on the sand, and taking in the beauty of nature. With so much to do and explore, it's no wonder why going to the beach during spring break is such a popular destination.
Families need to be aware that college students are also on spring break. College students holding a bikini contest may not be acceptable if younger children are going to visit the same area.  College students and parents should do their homework and research the beach before the plan to visit.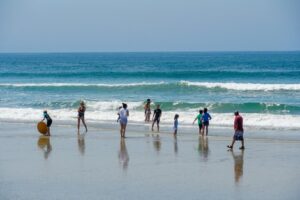 Toys For The Beach
Beach toys are important for kids.  Silicone sand buckets are great for all ages.  Shovels for digging, buckets for making sand castles and collecting shells and molds for making fun sand shapes are a must have to bring along.  Silicone will not break, they are easy to clean and easy to store for future play.  See our Beach Toys list
Amusement Parks
Amusement parks are a popular destination for spring breakers. The combination of warm weather, thrilling rides, and delicious food makes these locations ideal vacation spots for students of all ages. During this time of year, amusement parks tend to offer discounts on admission to help entice visitors. These discounts often include free meals or cheaper rates for larger groups.
Education Trips
Visiting a museum or zoo during Spring Break can be an educational and exciting experience for the whole family. For those looking for a unique way to spend their break, a day trip to your local museum or zoo is sure to provide plenty of learning opportunities alongside fun experiences.
Museums
Museums are great places to explore different topics in art, history, science, culture, and more. Most museums have interactive activities that adults and children alike will enjoy. Exhibits on animals, dinosaurs, ancient civilizations, and space exploration can also be found at many museums; these offer hands-on experiences with engaging displays that will educate and entertain guests of all ages.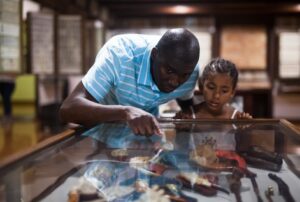 Zoos
Zoos are another great option for families looking for something educational during Spring Break. Zoos are home to thousands of species from around the world and provide visitors with the opportunity to learn about wildlife without having to leave their hometowns. Guests can witness animal behaviors in their natural habitats as well as attend presentations given by zookeepers and other experts who work at the facility. These presentations give guests an inside look into what goes on behind-the-scenes at zoos while teaching them interesting facts about various animals they may not have known before visiting the zoo.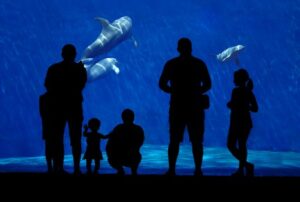 Relax
During spring break, there are plenty of ways to relax and have fun. One great way to relax is to take a walk-in nature or a park and enjoy the sights, smells and sounds of the season. If you're feeling adventurous, try camping out or even renting an RV for a road trip with other families. You can also use this time to catch up on hobbies like painting or playing music. Spending some time alone can be very beneficial in finding peace and balance during your holiday break.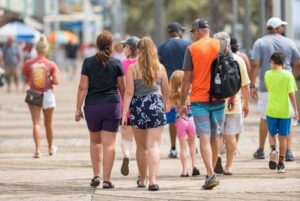 Getting Away
Overall, Spring Break provides an opportunity for families to have fun together while taking a much-needed break from school and work.  Finally, don't forget that spring break is also the perfect excuse to do something indulgent like checking into a spa for the day – just leave all stress at the door! From massages and facials to mani-pedis, hair treatments and aromatherapy baths – what better way is there to treat yourself than with a relaxing wellness experience?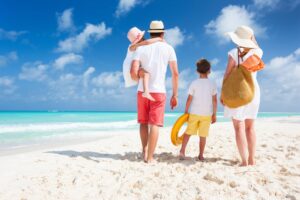 Explore more articles on Blog Encounters!
Tags: #family #springbreak #beach #relax #getaway #fun #beach


Did you enjoy this article?