Estimated Reading Time:
5
Minutes
This post was originally published on July 7, 2023
The latest update to this post was made 5 days ago.
Blindspotting TV Show Review
Blindspotting is a TV show that focuses on the themes of race, police brutality, and gentrification in Oakland, California. The series is based on the 2018 movie of the same name and follows Miles and Ashley as they navigate their lives in a rapidly changing city. Created by Rafael Casal and Daveed Diggs, who also star in the show, Blindspotting provides a fresh perspective on social issues.  The show can be watched on the Starz streaming service, Amazon Prime Video and Vudu as of the writing of this article.
The show has received critical acclaim for its unique approach to storytelling. The use of spoken word poetry and musical numbers adds depth to the characters' experiences and emotions. Blindspotting also features an impressive cast of actors who bring authenticity to their roles. Janina Gavankar shines as Ashley, while Jasmine Cephas Jones delivers a standout performance as Miles' girlfriend Rainey.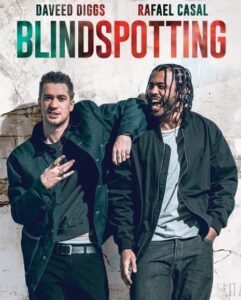 Addressing Racism In Blindspotting
Racism is addressed in a compelling and nuanced way. The show follows the lives of two friends, one black and one white, living in Oakland as they navigate issues related to race and gentrification. Through powerful storytelling and talented cast, Blindspotting effectively shines a light on the realities of systemic oppression.
One key aspect of the show's approach is the use of humor to tackle difficult topics. By using comedy to address racism, Blindspotting is able to provide insight into the experiences of marginalized communities while also engaging audiences in a way that is both entertaining and thought-provoking.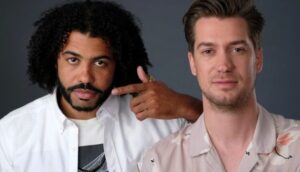 Commentary On Issues
Blindspotting offers an important commentary on issues related to race and inequality that are often overlooked or ignored by mainstream media. Its ability to balance humor with social commentary makes it a must-watch for anyone interested in exploring these complex themes in an accessible yet impactful way.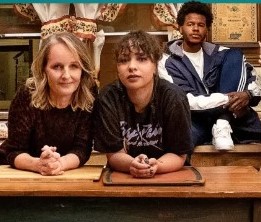 Blindspotting Millennials
Ashley, the main character in Blindspotting show, is a classic millennial. She embodies the traits of her generation – she's ambitious, creative, and constantly trying to find herself. Ashley tries hard to balance her identity with her responsibilities as an adult. Her attempts often lead to unrealistic expectations and feelings of inadequacy.
Despite being a mother and having a stable job, Ashley still struggles with finding meaning in her life. Her desire for more leads her down a path of recklessness and questionable decision-making. At times it seems like she's just going through the motions of life without actually experiencing it.
Annoying Character
However, Ashley's annoying character is also relatable to many viewers who are navigating their own lives in similar ways. Through her trials and tribulations, we see ourselves reflected back at us – flawed but striving towards something greater than ourselves. Blindspotting provides an unfiltered look into what it's really like to be a millennial today – both the good and bad parts that come with it.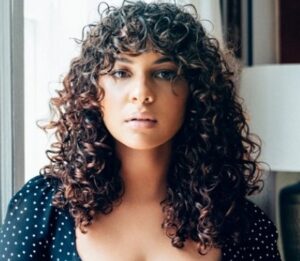 Interesting Characters In Blindspotting
One of the most interesting characters in Blindspotting is Miles, played by Rafael Casal. As the best friend of protagonist Collin, Miles is a complex character with a big personality. He's often brash and impulsive, which leads to some tense moments between him and Collin throughout the show. However, he also has a strong loyalty to his friend and their shared history.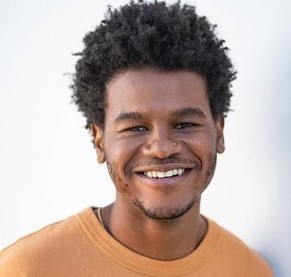 Val
Another compelling character in Blindspotting is Val, played by Janina Gavankar. Val is Collin's ex-girlfriend and the mother of his child. She's a successful businesswoman who runs her own hair salon but also struggles with balancing her personal life with her professional goals. Despite their past relationship issues, Val remains an important figure in Collin's life as they navigate co-parenting together.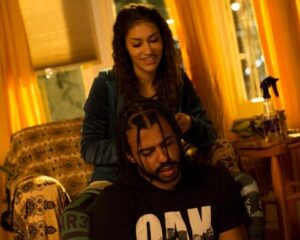 Ashley
Ashley, played by Jasmine Cephas Jones, brings humor and heart to Blindspotting as Miles' wife. She's constantly trying to reign in her husband's wild behavior while also supporting him through his struggles with sobriety. Ashley also has a great dynamic with Collin as they bond over their shared love of poetry and their complicated relationships with Miles.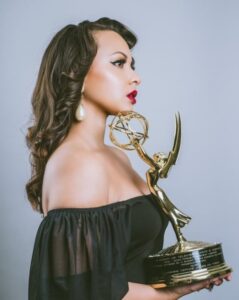 Earl
Earl is played by Benjamin Earl Turner.  His complex character is a favorite. His growth as a main character will pull at the heartstrings of the watcher. Benjamin plays his character with depth.  His struggles and successes are all too real.  Audiences cheer for his success.
Is Blindspotting Worth Watching?
Overall, Blindspotting is a must-watch for anyone interested in thought-provoking television that tackles important societal issues. The show's ability to blend humor with drama makes it an engaging watch while also driving home important messages about racial inequality and police violence.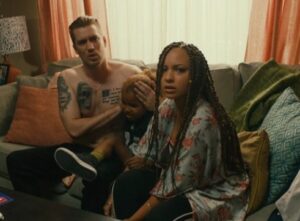 Tags: #tvshow #television #blindspotting #sitcom #tv #streaming #blogencounters


Did you enjoy this article?