Estimated Reading Time:
3
Minutes
This post was originally published on February 4, 2019
The latest update to this post was made 5 years ago.

A Valentine's Day Gift For Him
Valentine's Day is around the corner and you are stressing about the perfect gift for him. That's right, a gift for him. Men are often left out of the gift receiving end of Valentine's Day after being expected to give so much to their significant other so why not make the day special for him as well by really thinking about him.
Set the mood for a sexy evening with his favorite meal and if you don't cook, order in and serve dinner on dishes, not paper plates. Weather permitting, plan a picnic in the early evening with all of his favorite foods and make sure to bring a large ground blanket/towel to sit your picnic on. Men like to be fed, but keep away from heavy greasy gassy foods because an upset stomach can put a damper on your plans.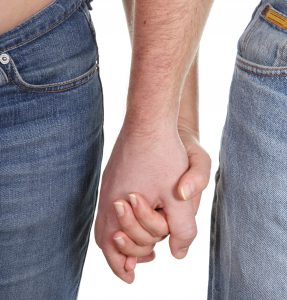 After the dinner a naked you is always a delicious desert. If you are in public for your intimate dinner, wait until you are home for desert. Getting arrested for indecent exposure will be detrimental to your evening. Candles, flowers, low lighting and soft music can create a sexy romantic setting for you both to enjoy. Excuse yourself and set up on the bed naked with a sheet or bow covering your delicate parts. If you really like lingerie, put some on and present yourself on the bed smiling. he will be the one smiling when you call for him to join you.
Note the goal is to make him feel special, but do not go psychotic and smother him. Going overboard will not make him feel special but instead will make him sprint for the door. It is difficult to choose one or two Valentine's Day trinkets, as they are all so cute. Do not buy cards, stuffed animals, candy, balloons, flowers, heart shaped sweets, make dinner and then get intimate; this is all too much for anyone! Going overboard makes nobody feel special but instead says you do not know what to do and will blindly buy without thinking.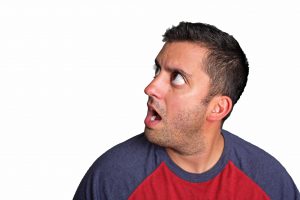 Putting thought into what you buy makes that gift meaningful to the other person. Buying for a sports nut is easy when you know what his favorite sport is. Tickets for games are always on sale so incorporate a pair of tickets to a live event in a fun filled basket. For example: get a basket and fill it with a mini basketball and hoop, basketball mug/cup from his favorite team, a little candy and then the tickets.
The man in your life will appreciate the thought put into the gift and appreciate you even more. Remember to take the time and think about what he enjoys and make the day special for him in appreciation for how he makes you feel special.

Tags: #valentineforhim #valentinegift #valentineday #valentine

Did you enjoy this article?