Estimated Reading Time:
6
Minutes
This post was originally published on February 24, 2023
The latest update to this post was made 7 months ago.
Toddlers and Tiaras Popularity
The ever-growing phenomenon of Toddlers and Tiaras became increasingly popular with each episode. The TV show documents child pageantry competitions, allowing viewers to get a glimpse into this unique culture. While many were quick to criticize the show and its participants, there was no denying that the show struck a chord with viewers everywhere. From toddlers strutting down the runway in elaborate costumes to parents fiercely competing for crowns, Toddlers and Tiaras captured it all.
Popular TLC TV Show Toddlers And Tiaras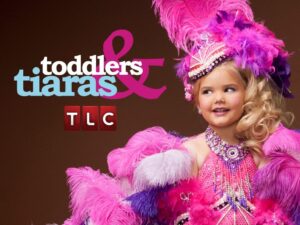 The TLC television series "Toddlers and Tiaras" was a hit show since its premiere in 2009. Following the lives of young children in the world of child beauty pageants, this popular show has gained a cult following due to its unique premise and drama that ensues on the competition floor. The show gives viewers an inside look at the dedication and hard work that goes into putting together a pageant routine as well as all of the intricate details that come with it. It also takes a look at the reality of how parents and kids act. 
Throughout its 7 season run, "Toddlers and Tiaras" follows contestants as they compete for thousands of dollars in cash prizes as well as prestigious titles such as Little Miss USA or Little Miss America.
Most Notable Pageant Children And Parents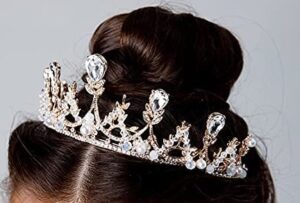 From beauty pageants to crazy antics, the show has made some of its toddlers and parents household names. Here are some of the most notable pageant children and parents from "Toddlers and Tiaras."
Alana 'Honey Boo Boo' Thompson is perhaps the biggest star to have come out of the show. At just seven-years-old, Alana quickly endeared herself to viewers with her larger-than-life personality and southern charm. Her mother June Shannon was no stranger to fame either; she was recently seen on WEtv's "Mama June: From Not To Hot".
Another breakout star from Toddler and Tiaras was Eden Wood, who won dozens of pageants before her retirement at age 7.
Then who could forget the tantrum throwing Makenzie Myers that made all parents watching the show cringe. The adorable Makenzie was wise beyond her years and dealt with the stress the best she could.
Honey Boo Boo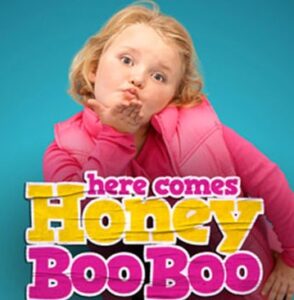 Honey Boo Boo is one of the most recognizable figures to come out of the show. She quickly became a fan favorite with her lovable personality, outrageous fashion sense, and catchy catchphrases. Cringe worthy antics and family life gave everyone something to talk about. But what made her so popular?
The success of Honey Boo Boo was largely due to her larger-than-life presence on the show. Her confidence in front of the cameras was inspiring and viewers were able to relate to her struggles as she competed in pageants. Her hilarious one-liners also made for some great television moments that had audiences laughing hysterically. With each successful pageant performance or funny quip, Honey Boo Boo's popularity continued to grow until she became a household name.
Eden Wood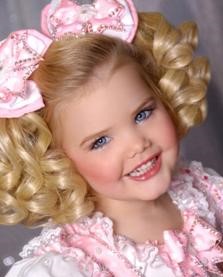 Now 17, Eden Wood from Toddlers and Tiaras was one of the most popular contestants on the show. Known for her sassy personality and flashy outfits, Eden became an iconic figure among pageant competitors. Since appearing on Toddlers and Tiaras in 2009, she has gained a significant amount of fame and recognition for her work as a child entertainer. From being crowned "Miss Texas Pre-Teen" to launching several business ventures, Eden has made a name for herself outside of the pageant world. In addition to appearing in television shows such as Dance Moms and making public appearances at events like RuPaul's Drag Con, she has even started her own fashion line called Eden Wood Couture! As one of the original stars from Toddlers and Tiaras, Eden continues to be an inspiration to young girls everywhere who are interested in pageantry.
Makenzie Myers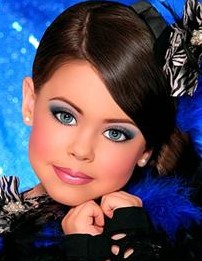 Makenzie Myers is one of the most beloved stars of the show Toddlers and Tiaras. She was just four years old when she first appeared on the show and quickly won over viewers with her bubbly personality, impressive pageant talent and fabulous tantrums. Makenzie's success on Toddlers and Tiaras was a huge factor in its immense popularity, as fans fell in love with her infectious laugh, enthusiasm for competing, and eagerness to always do her best.
As an experienced pageant competitor by the age of six, Makenzie had already achieved quite a few major titles such as National Tiny Miss Sunburst USA Queen and National Tiny Miss America Queen. Her parents also shared their parenting journey on the show which provided a unique insight into raising confident children that resonated with viewers around the world.
Why Did Toddlers And Tiaras Go Off The Air?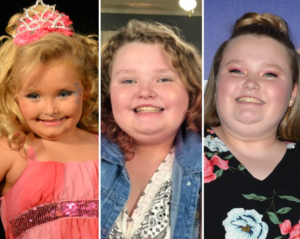 When the show Toddlers and Tiaras first aired, it quickly became popular amongst reality TV fans. The show featured young children competing in beauty pageants, their devoted mothers preparing them for competition and even the occasional celebrity guest judges. For several seasons, viewers watched these families as they traveled all over the US for various beauty pageants.
However, despite its popularity with viewers, Toddlers and Tiaras went off the air after six seasons due to a combination of several factors. Firstly, there was widespread criticism from both parents and child psychologists who argued that these pageant competitions were not a healthy environment for such young children. Secondly, some of the mothers on the show received negative publicity due to their parenting tactics which only furthered concerns about how children were being treated on set.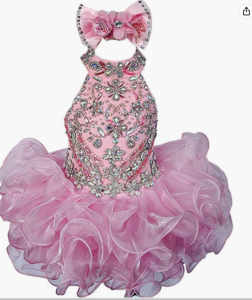 If you have not ever seen an episode, I say go give it a try. You can watch Toddlers and Tiaras on demand at Amazon Prime, Amazon, Vudu, FuboTV, Microsoft Movies & TV, Google Play, Apple TV and TLC.  If you're interested in a cute dress-up outfit or are planning on entering a pageant, check out these [cupcake dresses] from Amazon. 
View all Toddlers and Tiaras [Available DVDs] on Amazon
Tags: #tv #entertainment #edenwood #makenziemyers #toddlerandtiaras

Did you enjoy this article?