Estimated Reading Time:
6
Minutes
This post was originally published on March 15, 2023
The latest update to this post was made 6 months ago.
Celebrate Saint Patrick's Day
Saint Patrick's Day is celebrated on the 17th of March to commemorate the patron saint of Ireland, Saint Patrick. The holiday has been observed for centuries and is now celebrated around the world by people with or without Irish heritage.
History
The history of Saint Patrick's Day dates back to the 5th century, when Saint Patrick was said to have converted many Pagans in Ireland to Christianity. He is said to have used a shamrock, a three-leaf clover, as a metaphor for the Holy Trinity while he was preaching. According to legend, he drove all snakes from Ireland into the sea and brought Christianity into what would soon become one of Europe's most populous nations.
Today
In recent times, Saint Patrick's Day has become an international holiday associated with parades and festivities that include wearing green clothing or decorations; eating Irish food such as corned beef and cabbage or soda bread, drinking beer dyed green, attending parties where traditional Irish music is played, playing sports like hurling or Gaelic football and celebrating with friends and family.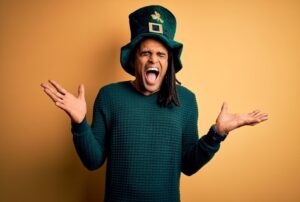 Saint Patrick's Day In Ireland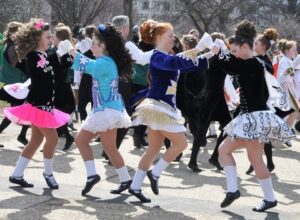 Saint Patrick's Day has been celebrated in Ireland for over 1,000 years. It is a cultural and religious holiday that commemorates the death of Saint Patrick, the patron saint of Ireland. On this day, people in Ireland come together to celebrate and honor his life. The celebrations usually involve parades, music and dance performances, traditional food and drinks like Guinness Irish stew, Irish whiskey or beer, and activities such as games or sports competitions.
The day is also marked by wearing green clothing or accessories to show solidarity with the Emerald Isle – St Patrick's color. People decorate their houses with shamrocks and banners featuring slogans such as 'Erin Go Bragh' which translates to 'Ireland Forever'. Churches across the country organize special services in his honor while pubs offer special discounts on beer and other alcoholic beverages throughout the month of March leading up to St Patrick's Day.
It is a day for families and friends to reconnect with each other through laughter, feasting and sharing stories about their favorite Irish traditions from years past until present day. Many cities around the world have embraced this holiday so even if you're not from Ireland you can still enjoy some of its customs!
Saint Patrick's Day In America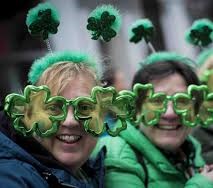 Saint Patrick's Day began to be celebrated in America in the late 1700s. The holiday was first celebrated by Irish immigrants in Boston, Massachusetts as a way to remember their homeland and express pride for their heritage. The earliest record of a St. Patrick's Day celebration in Boston comes from 1737, when a parade was held that included members of the local Charitable Irish Society. By the early 1800s, Saint Patrick's Day celebrations had spread throughout various cities along the East Coast, with parades being held every year. In 1848, New York City held its first official Saint Patrick's Day parade and it quickly became one of the most popular annual events in America; now it is estimated that around 150 million Americans celebrate St Patrick's day each year!
Ways To Celebrate St. Patrick's Day
Host a Pot of Gold Hunt: Gather up some gold coins, chocolate coins, or colorful beads and hide them around your house. Have your friends and family run around in search of the treasure, then enjoy counting up who found what! You can also turn it into a game by having everyone draw out pieces of paper to see who will be the "gold digger" first.
Make Green Food: Get creative in the kitchen with green-colored dishes like shamrock shakes, spinach dip, or green smoothies. If you're feeling daring, try baking a rainbow cake! The possibilities are endless when it comes to creating themed food for this annual holiday.
Watch Irish Movies: Whether it's an old classic like Darby O'Gill and the Little People or more modern films such as P.S. I Love You and Leap Year, there's no shortage of enjoyable Irish movies to watch on St Patrick's Day. Make sure to get yourself ready with plenty of popcorn and snacks for an evening full of laughter and entertainment!
St. Patrick's Day Foods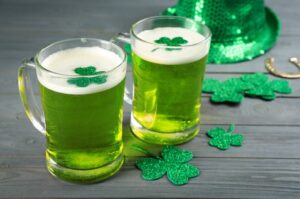 Corned beef and cabbage are a classic dish associated with St. Patrick's Day. The simple meal of boiled salted beef and boiled cabbage is hearty, flavorful and easy to prepare. Irish bacon or pork loin also makes an excellent choice to serve with the cabbage, adding a smoky flavor to the meal. Traditional accompaniments include carrots, onions and potatoes, all cooked in the same pot as the meat for extra flavor. For those looking for something a bit more unique, Irish stew made with lamb or mutton is an excellent option. All of these dishes are perfect to celebrate St Patrick's Day!
Other popular food choices for celebrating St Patrick's Day include colcannon (a traditional Irish dish of mashed potatoes mixed with kale) shepherd's pie (which combines ground beef or lamb cooked in gravy topped with mashed potatoes), boxty (potato pancakes), soda bread and barmbrack (a fruit-filled cake). Dessert can be as simple as green cupcakes iced in white frosting or shamrock-shaped cookies decorated with sprinkles if you're feeling more creative. No matter what dishes you choose to make, they will make your St Patrick's Day celebration special!
St. Patrick's Day Parade
The St. Patrick's Day Parade is a long-standing tradition in many cities across the world, and it's one of the most popular parades of the year. It celebrates Irish culture, heritage and history with music, dancing, costumes and floats. The parade usually takes place on or around March 17th to commemorate the death of Saint Patrick, the patron saint of Ireland.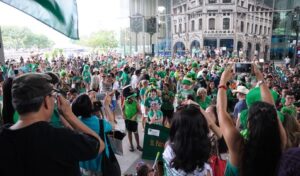 The parade typically involves marching bands playing traditional Irish tunes such as "Danny Boy" while participants dress up in green clothing and wear shamrocks or other symbols of Ireland on their clothing. Floats decorated with flags, banners and symbols from various Irish organizations also march through the parade route alongside marching bands and dancers. Various civic groups may join together to build a larger float featuring an important aspect of Irish culture or history such as Gaelic sports or music making for an even more vibrant display along the route.
Have Fun!
At its conclusion, many parades will end with a ceremony at a local park or public space where awards are given out to recognize those who have been especially dedicated to upholding Irish culture throughout the year. Other events may include traditional food tastings or displays showcasing various aspects of Irish history that can be enjoyed by all who attend this special event each year!
Make sure you have plenty of green accessories to wear and pass out to everyone for all to get in the spirit of St. Patrick's Day!
See [more articles] on Blog Encounters!
Tags: #stpatricksday #irish #stpattysday #ireland #luckoftheirish #stpaddysday #shamrock #saintpatricksday #leprechaun #kissmeimirish #luckycharms

Did you enjoy this article?