Estimated Reading Time:
3
Minutes
This post was originally published on November 26, 2016
The latest update to this post was made 10 months ago.
Buc-ees – It's A Texas Thing!
Buc-ees (pronounced Buck-ees) is by far the best travel spot to gas up your car, get something to eat and use the state's cleanest bathrooms.  I am sorry to say that Buc-ee's is only in the great state of Texas.  It is a premier travel destination for any person traveling in the lone star state!
The mascot of Buc-ee's is a beaver with a red shirt on.   There are plenty of toys and souvenirs with the beaver image for every member of your family.  They even have non-branded gifts for everyone.  There is pretty much something for everyone at Buc-ee's.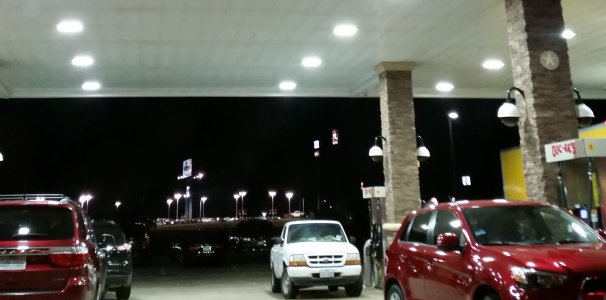 The gas station portion of the travel center is spacious and there is enough room for every vehicle.  The area for campers and large trucks is big enough for their vehicles to get in and out of without becoming a hazard for smaller cars.  There is enough room in the parking lot to maneuver around with ease.  This is a great quality in a travel center.
Buc-ee's is well known for their clean bathrooms. They have the cleanest bathrooms all the time!  Staff is devoted to keeping the bathrooms clean and they take their job seriously.  All billboards across Texas advertise "If you want a clean bathroom, stop at Buc-ee's".  Their spacious bathrooms can accommodate everyone.
All of the staff throughout the store are friendly and helpful.  People are standing by the beverage station assisting customers with anything they need.  Staff are on the sales floor willing and available to help customers.  It is easy to lose travel time when you stop at Buc-ee's because there is so much to see.  Shoppers beware, it is heaven!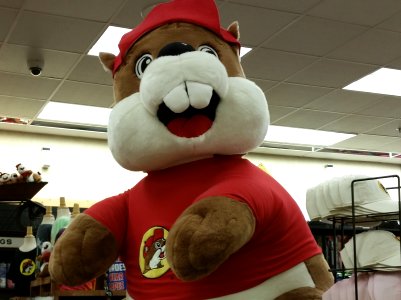 Travel centers are important for travelers and the local towns they are near.  They provide employment opportunities for all.  Bucc-ee's is a large travel center and it takes several employees to run a travel center that is open 24 hours and seven days a week.  Buc-ee's can boost the local economy of the small towns they are located near.  That is a win for everyone.  We were surprised to learn that Buc-ees [pays quite well] and makes it public – see the [Career Center] for details.
Everyone is excited when a Buc-ee's is built near their town.  If you ever get a chance to travel in Texas, make sure you stop at the mini mall called Buc-ee's.  It is an experience you and your family will cherish!
[See more] articles on Blog Encounters!
Tags: #bucees #texas #cleanbathrooms #iconoftexas #travelcenter #travel #roadtrip

Did you enjoy this article?