Estimated Reading Time:
3
Minutes
This post was originally published on December 25, 2016
The latest update to this post was made 10 months ago.
John Glenn – America's Hero
John Glenn Jr. was America's Hero.  Glenn passed away December 8, 2016 at the age of 95, surrounded by his wife and two children.  He is best known for his work with the National Aeronautics and Space Administration (NASA).  Glenn was an aviator, engineer, astronaut and United States Senator from Ohio.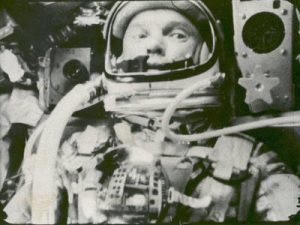 Glenn became the first American to orbit the Earth in 1962.  He also became the oldest person to fly in space in 1988 at the age of 77!  Glenn was inducted into the Astronaut Hall of Fame in 1990.  John Glenn married his high school love, Anna Castor. They had two children and later two grandchildren. Glenn's marriage was an inspiration to many. John was a humble, kind and honest man.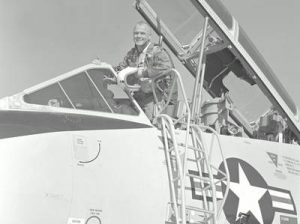 Early on he served in the military.  During World War II he flew 59 combat missions and earned  two Distinguished Flying Crosses and ten Air Medals.  During the Korean War, Glenn flew 63 combat missions.  He earned the Distinguished Flying Cross twice more and the Air Medal eight more times.
Glenn applied to become a test pilot and graduated in 1954.  The first assignment nearly killed him while testing a FJ-3 fury  the cockpit depressurized.  Glenn completed the fist supersonic transcontinental flight in 1957 thus earning his fifth Distinguished Flying Cross.
NASA Selects Astronauts = NASA selected Glenn as an astronaut in 1958.  In 1962 he became the first American to orbit the Earth.  This accomplishment renewed America's confidence in the space race against Russia.  Glenn did not let his new popularity change him.  Glenn was a "National Hero", rode in a ticker-tape parade in New York and met President John Kennedy.
John Glenn barely had the requirements to be selected as an astronaut and was nearly passed up for the position.  Glenn was a hard-working young man and wanted the astronaut position.  Hard work is what convinced others of his qualifications.
John Glenn resigned as an astronaut in 1964.  He retired from the Marine Corps in 1965.  Glenn became active in politics and won a Senate seat in 1974.  Winning 4 consecutive terms he remained a favorite Ohio Senator.
Honors – Glenn was the recipient of several honors during his lifetime.  Honors include: Distinguished Flying Cross on 6 occasions, Air Medal with 18 Clusters for his service during World War II and Korea.  John Glenn also received the Navy Unit Commendation for service in Korea, the Asiatic-Pacific Campaign Medal, the China Service Medal, the American Campaign Medal, the World War II Victory Medal, the National Defense Service Medal, the Korean Service Medal, the United Nations Service Medal, the Korean Presidential Unit Citation, Navy's astronaut Wings, the Marine Corps' Astronaut Medal, NASA Distinguished Service Medal, and the Congressional Space Medal of Honor!
John Glenn is resting in a flag covered casket in Ohio's Statehouse rotunda to receive mourners.  Glenn's family petitioned for an exemption  to allow the first man to orbit the Earth to lie in state at the Ohio Statehouse rotunda.  People lined up to show their respect to John Glenn.  Glenn will be put to rest in the spring at the Arlington National Cemetery with a private family service.  Ohio's Governor, John Kasich and President Barack Obama ordered all U.S. flags  fly half-staff until sunset on Glenn's interment.
Credits: All photos obtained from NASA.gov
 Tags: #NASAjohnglenn #johnglenn #americanhero #senatorglenn #deathofglenn

Did you enjoy this article?