John Glenn – America's Hero

You are on page 1/3.
John Glenn Jr. was America's Hero.  Glenn passed away December 8, 2016 at the age of 95, surrounded by his wife and two children.  He is best known for his work with the National Aeronautics and Space Administration (NASA).  Glenn was an aviator, engineer, astronaut and United States Senator from Ohio.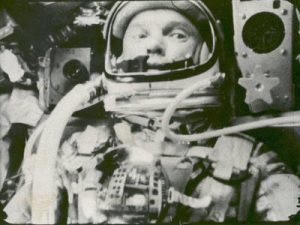 Glenn became the first American to orbit the Earth in 1962.  He also became the oldest person to fly in space in 1988 at the age of 77!  Glenn was inducted into the Astronaut Hall of Fame in 1990.  John Glenn married his high school love, Anna Castor. They had two children and later two grandchildren. Glenn's marriage was an inspiration to many. John was a humble, kind and honest man.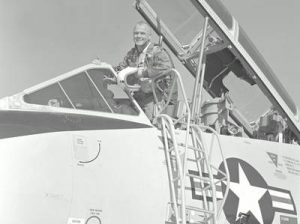 Early on he served in the military.  During World War II he flew 59 combat missions and earned  two Distinguished Flying Crosses and ten Air Medals.  During the Korean War, Glenn flew 63 combat missions.  He earned the Distinguished Flying Cross twice more and the Air Medal eight more times.
Glenn applied to become a test pilot and graduated in 1954.  The first assignment nearly killed him while testing a FJ-3 fury  the cockpit depressurized.  Glenn completed the fist supersonic transcontinental flight in 1957 thus earning his fifth Distinguished Flying Cross.

You are on page 1/3.