Estimated Reading Time:
3
Minutes
This post was originally published on November 30, 2016
The latest update to this post was made 5 years ago.
Router Wake On LAN Configuration Options

You are on page 1/2.
WOL or Wake-On-LAN is a very useful mechanism to keep your personal computer sleeping when not in use.  This saves power and wear and tear on the computer and still allows you to use it as a remote media server or other functionality.  I will go over a couple options I have used in the past that may help get yours going.
#1 – Direct
Some routers have the option to allow devices to remain in the ARP table even when they are not responding.  AT&T U-Verse has one that does and one that does not, for example.  If you have the older black and silver AT&T router with 2.4Ghz wireless only or b/g/n, then you can configure your WOL UDP port 9 to point directly to your computer in the devices list.  In the below example your computers IP would be 192.168.1.118.  From that computer you can go to WhatIsMyIP to get your public IP address.  This is the address you will use in your WOL application on your android phone or other device you will use to wake your PC remotely.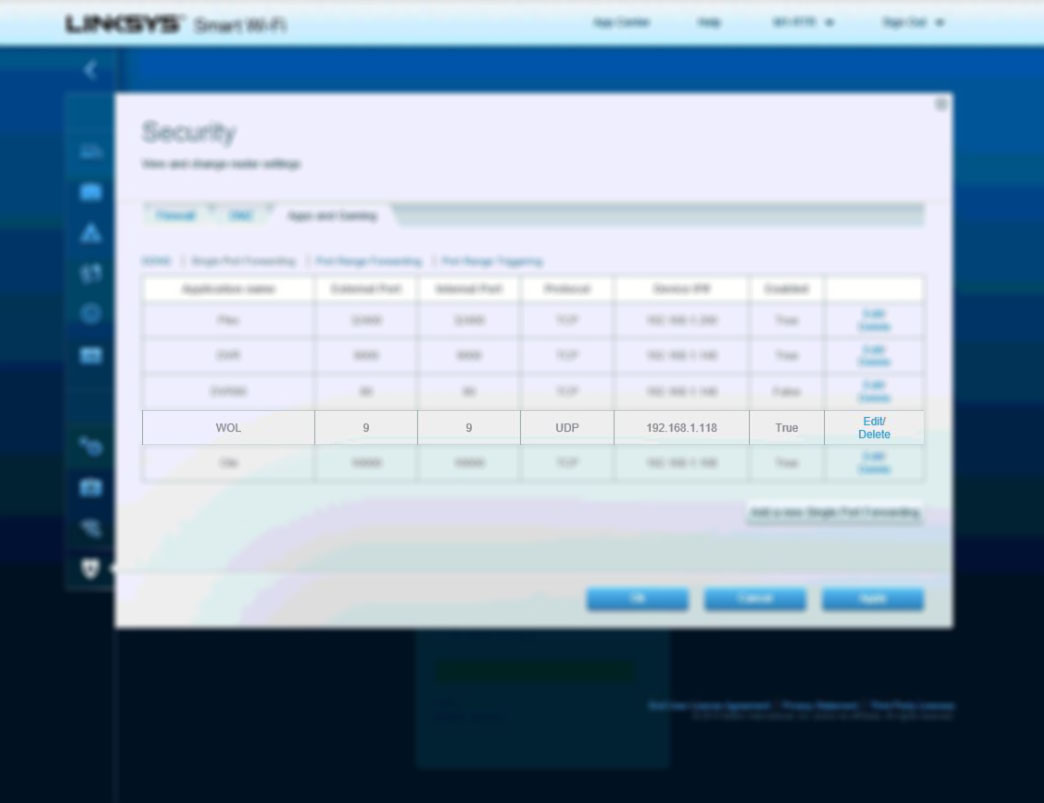 Image : Newer Linksys Port Forward Configuration Page (click image for larger view)


You are on page 1/2.