Estimated Reading Time:
4
Minutes
This post was originally published on November 15, 2016
The latest update to this post was made 6 years ago.
Kenmore Elite Front Loading Dryer Repair

You are on page 1/2.
Wife – "I think the dryer is breaking" is the call to action for most men.  For all of you out there who like to save tons of money be doing to work yourself, here is a blog of confidence I hope you can use.  Dryers are actually pretty easy and fun to work on.  I will show you one of the most basic but routine repairs in dryers, the belt maintenance kit.  Even if you are replacing something else like the heater element or other component, you should still check the rollers and tension pulley included in this article every time.  I have attached photos so you can see the potential carnage caused by the breakdown process.  You can obtain replacement parts from your local service retailers or online from an appliance parts shop.  We used [Appliance Parts Depot].
Step 1 was to remove the top panel followed by the back panel and the electronics panel on top in my case.  A helpful tip is to take a photo of the panel before hand to ensure you get all wires reconnected properly.  You only need to disconnect the wires preventing you from accessing the drum and support bracket.  Don't be too particular on which wire goes where because they typically only fit one connection on the board.  At this point you need to remove the belt from the pulley (if is still in tact) by releasing the tension on the tension pulley.
Step 2 is to remove the support brace and drum being careful to support the drum once the brace is loose.  Once the brace is removed, the drum should lift right out exposing the good stuff.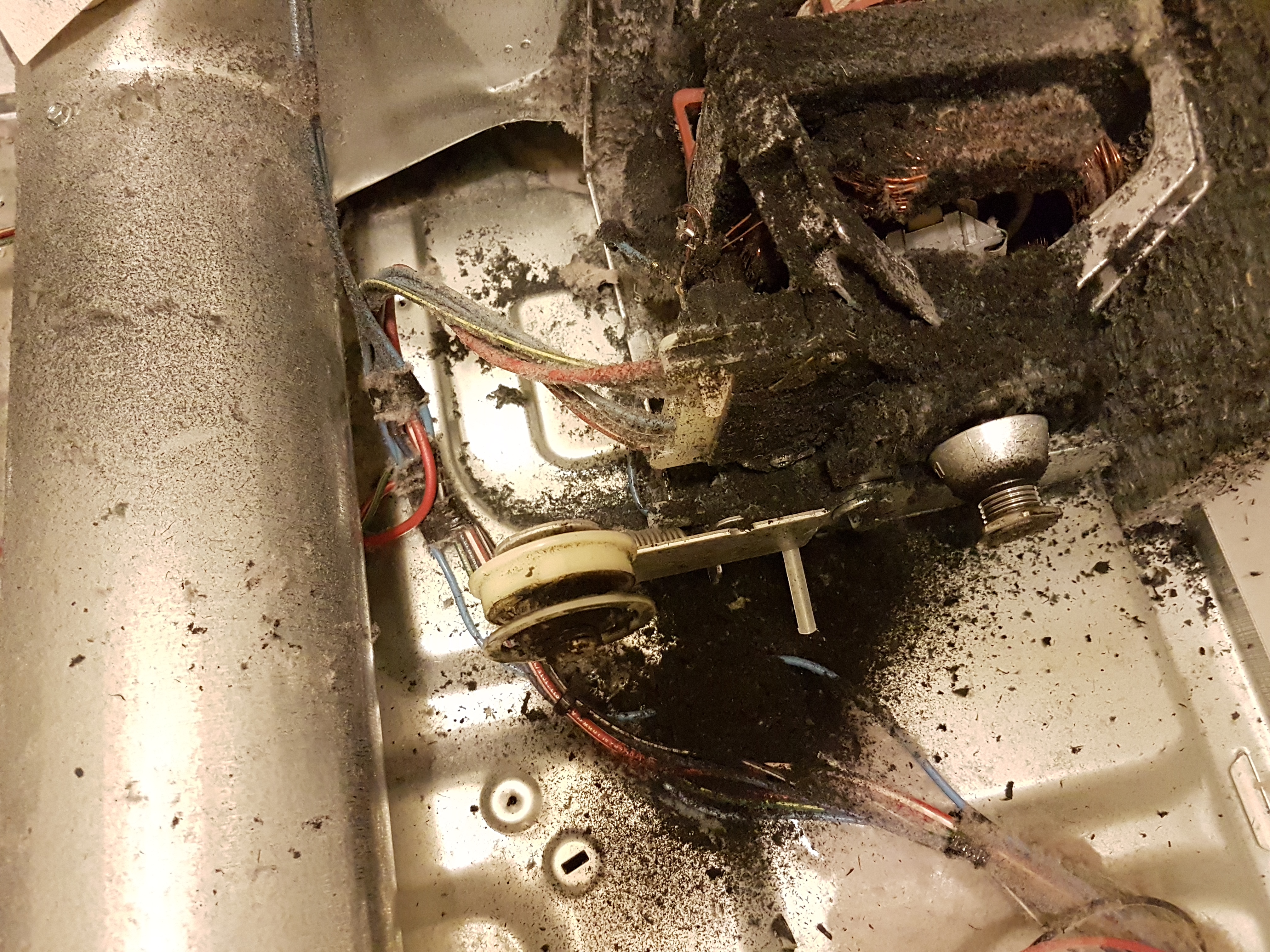 Figure 1 – the notice the pulley on the left has a large groove where the belt was eating away at the plastic.  The debris shown is lint and pieces of plastic/belt.
(Click image to enlarge)


You are on page 1/2.

Did you enjoy this article?